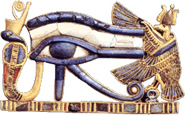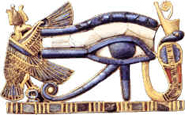 Little Egypt Dance Academy
Presents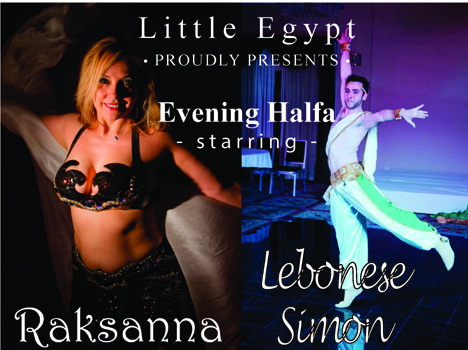 Raksanna & Lebonese Simon
Workshop Saturday February 16, 2013
Raksanna Saturday Workshop 11am-1pm Delicious Drum Solo $50
$50
Raksanna Saturday Workshop 130pm-330pm Tantalizing Technique & Playful patterns $50
$50
Workshop Saturday February 17, 2013
Lebonese Simon Sunday Workshop 11am-1pm Oriental Combinations with Modern & Elegant Style $50
$50
Lebonese Simon Sunday Workshop 130pm-330pm Lebanese Dabka Technique Combo & Short Choreography $50
$50
Evening Hafla Starring Raksanna & Simon Habibie Cafe 201 E Main St Richardson, TX 75081 (Beltline & Greenville)
All 4 classes, 2 days if paid by Jan 31st
$150
Bellydance & Zumba

Classes

w/ Magdelena Fusara!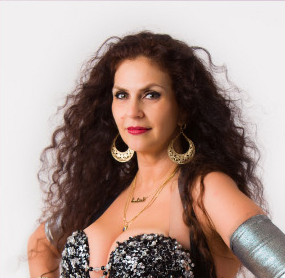 Beginner Classes - Sat/Sun 2-3 pm
Advanced Class - Tues 7-8 pm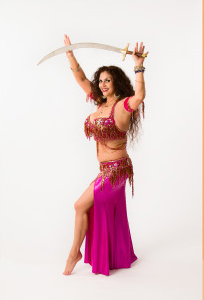 Tuesdays

Saturdays/Sundays

Class meets from 7p-8p

Class meets from 2p-3p

1 Class, $15

2 Classes, $25

4 Classes, $40
Zumba Classes - Sat and Sun 330-430 pm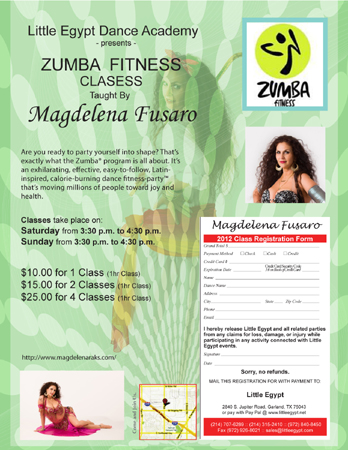 1 Class, $10

2 Classes, $15

4 Classes, $25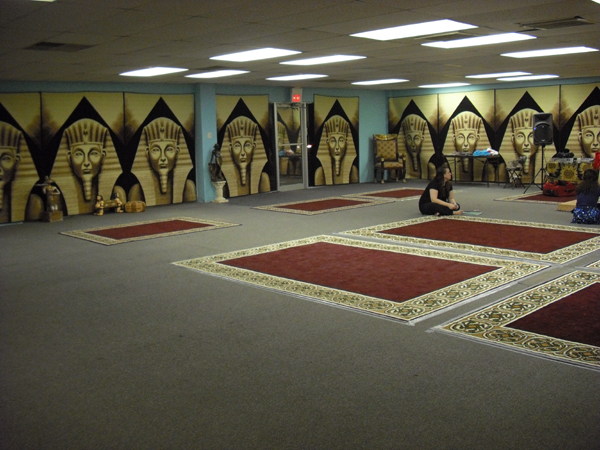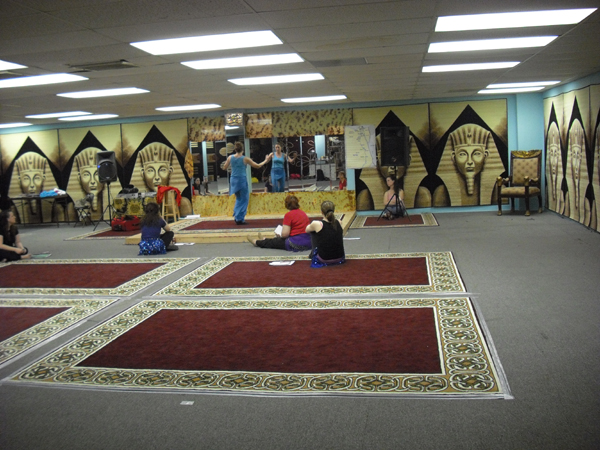 All classes held at

Little Egypt Dance Academy

2840 S. Jupiter Road #1001 | Garland, TX 75041

972.840-8450

What to Wear
Wear something that you can stretch and move comfortably in.
You may also want to bring socks or dance slippers.
What is Bellydance?
Bellydance is a fun, exciting dance form that awakens your entire body.
You will explore artistic expression as you improve your flexibility and endurance.
Bellydance 101
Basic and introductory classes focus on the basic movements of bellydance. Have fun moving to the music while you strengthen and tone your entire body.
No experience necessary, just come and have fun!
If you would like to be added to our mailing list for this event, please send an email to:
send mail to:
Little Egypt
321 Valley Cove Dr
Garland, TX 75043
972-840-8450
visit our shop at:
Little Egypt
2840 S. Jupiter Rd
Garland, TX 75041
(next door to Vikon Plaza)